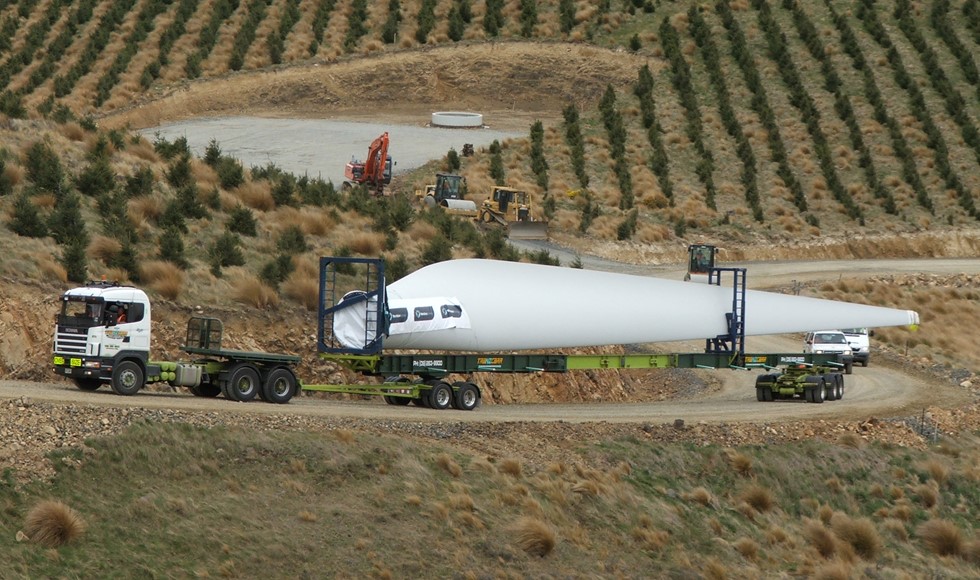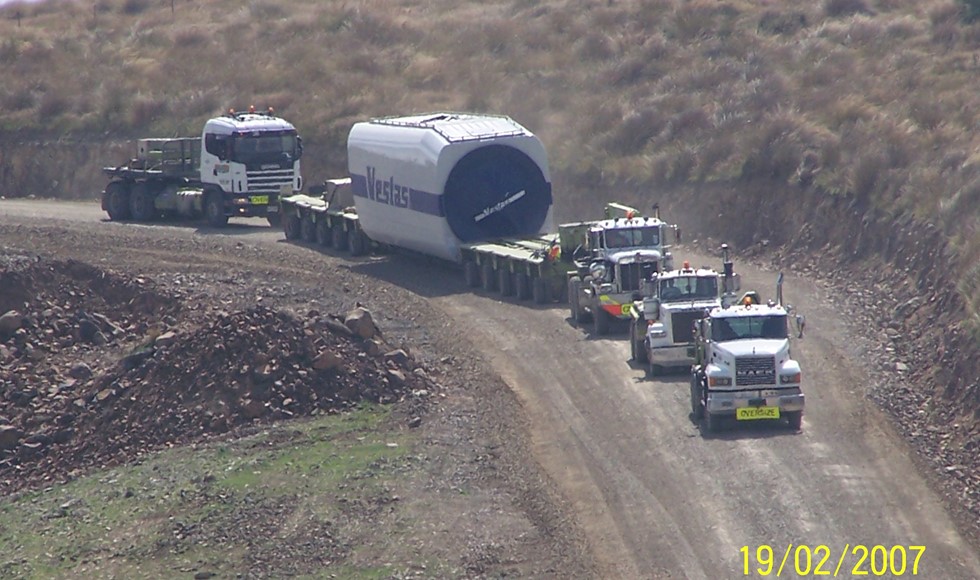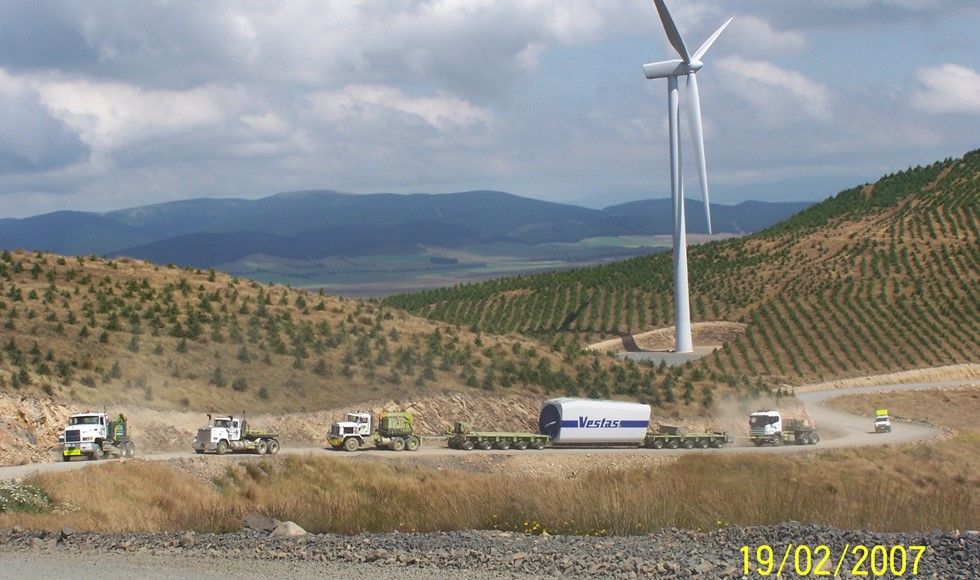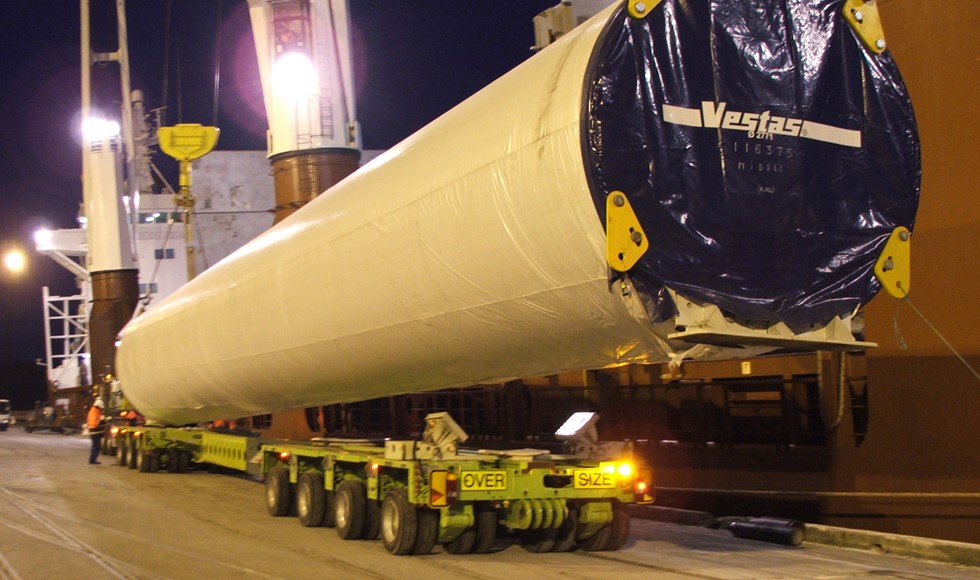 White Hill Wind Farm
White Hill Wind Farm, Mossburn Southland 
Scope of the Project included receiving the loads from 'Ships Hook', movement to holding area, and road transport from Port of Bluff to the White Hill site.
29 x Turbines (Vestas V80 model).
29 x Nacelle units, each weighing 72 tonne
87 x 40m length Blades
87 x Tower Sections up to 32m long
1 x 65 tonne transformer
Various supplementary loads of support equipment, also.