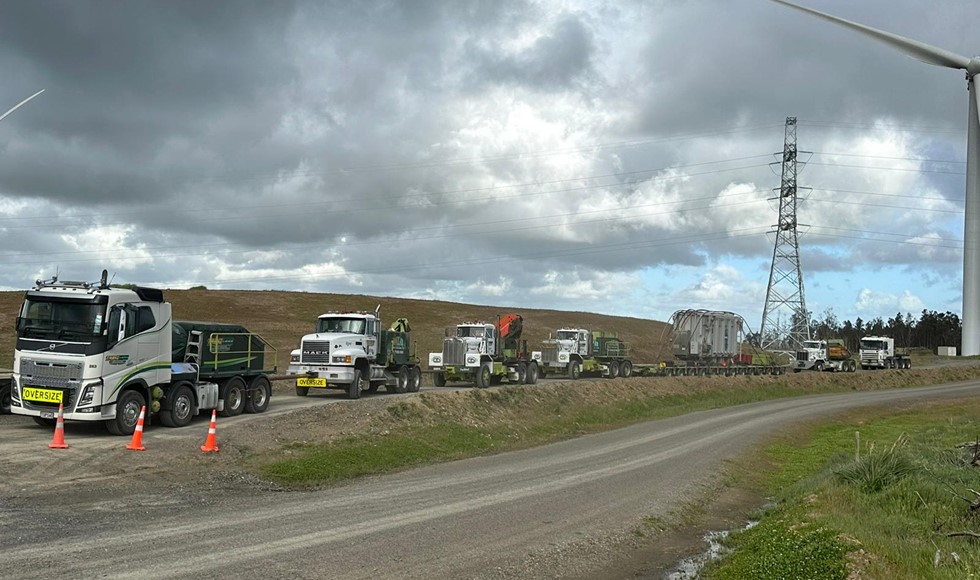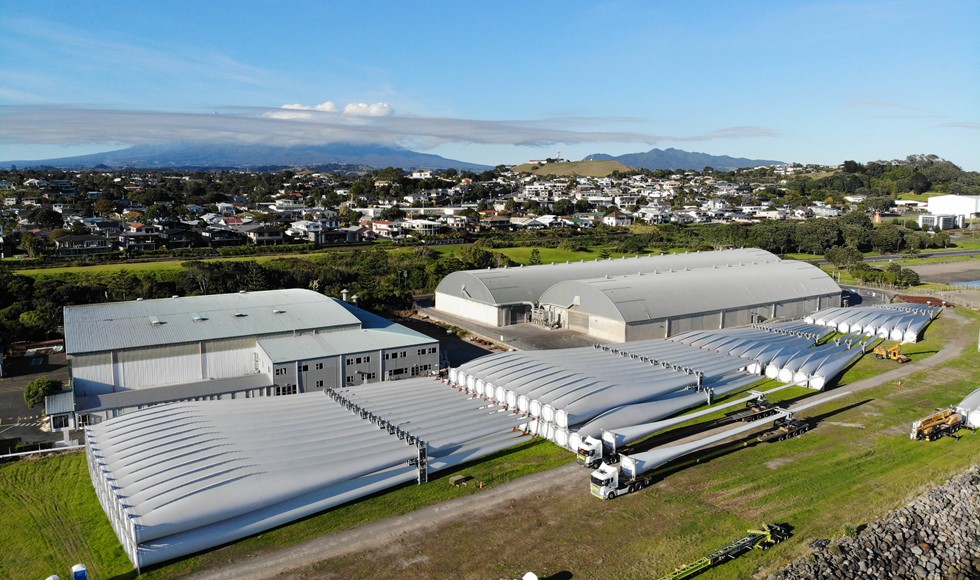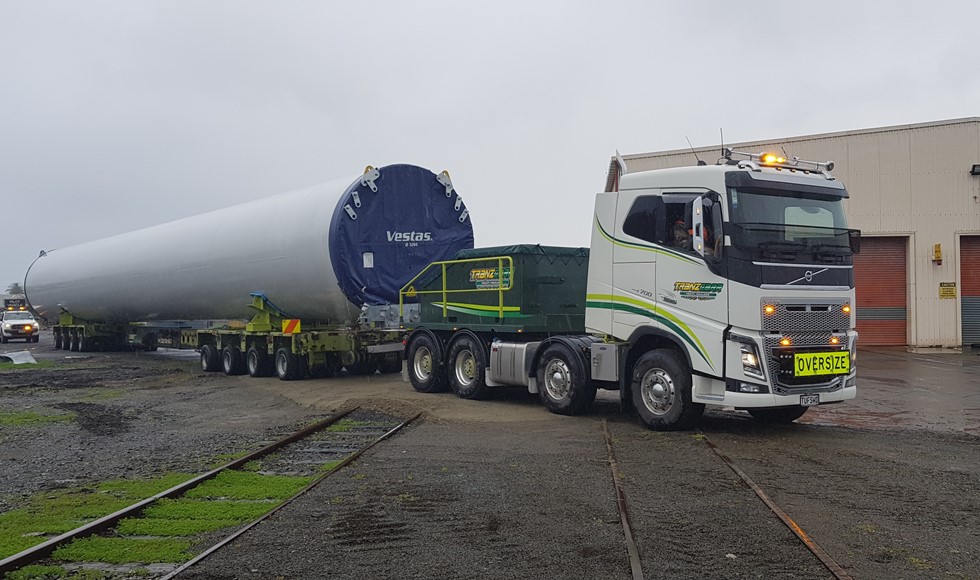 Turitea Wind Farm
Meridian Energy Turitea Wind Farm, Palmerston North
Stage one of Turitea Windfarm was 33 x Vestas V112 3.6MW Wind Turbines. 
The Blades were hauled from the Port of New Plymouth and Towers, Nacelles, Hubs and Generators were hauled from Napier Port to site.  
The Project also included the haulage and installation of 2 x 120 tonne Transformers, required for the two Sub Stations on site.  Gradients of more than 20% were experienced on the site.