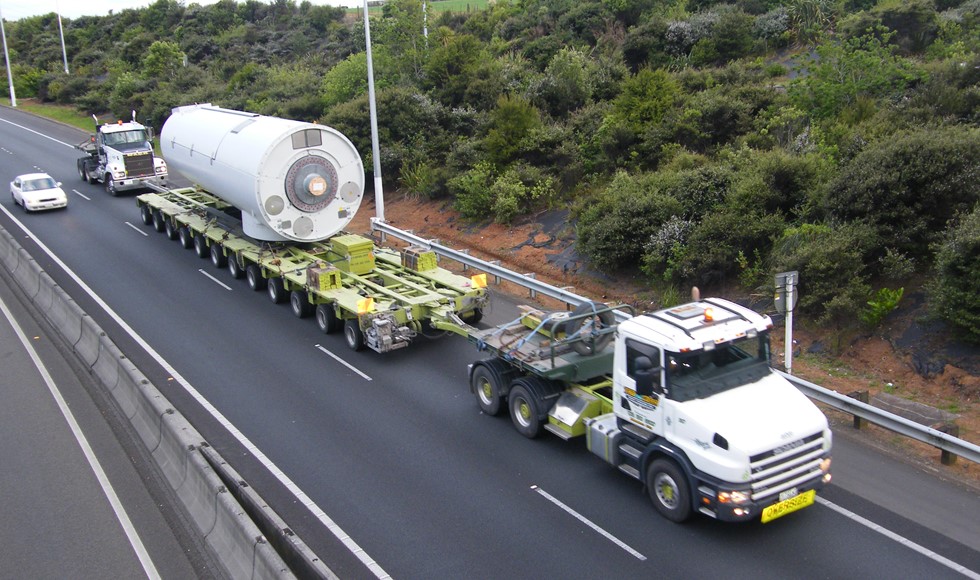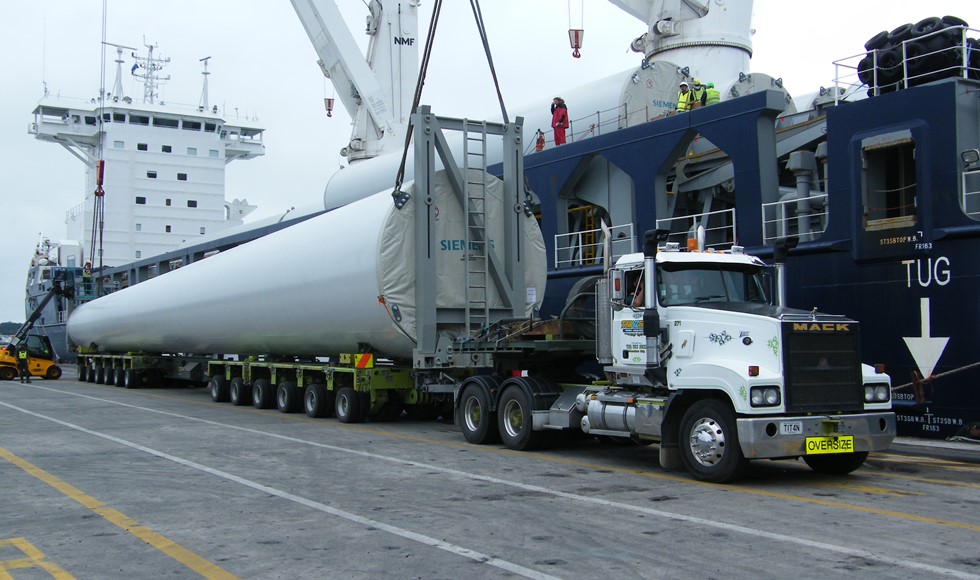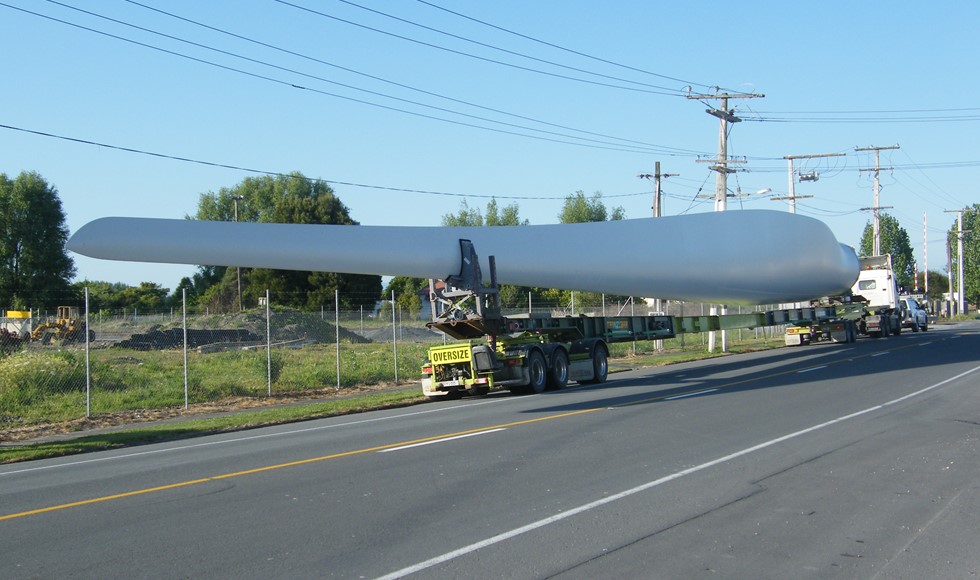 Te Uku Wind Farm
Te Uku Wind Farm West Coast North Island 
All the Project equipment was handled into storage at the Port of Auckland and later hauled 275km to the Project site at Te Uku.
All loads needed to be transported from the Port and be clear of the City limit at Drury South Auckland, by 6am.  Haulage over the Raglan deviation on SH23 was restricted to after 9am each day, to avoid traffic delays.
Onsite roads included gradients of up to 20%, requiring use of Tranzcarr's specialized fleet of heavy off road prime movers, to complete the haulage to the 28 foundation locations.
28 x Siemens 2.5MW units including
28 Nacelles weighing 86tonne each
84 Tower sections up to 65tonne each
84 Blade sections at 49.5m long
28 Hub sections at 28tonne each
100 plus FCL containers of support equipment