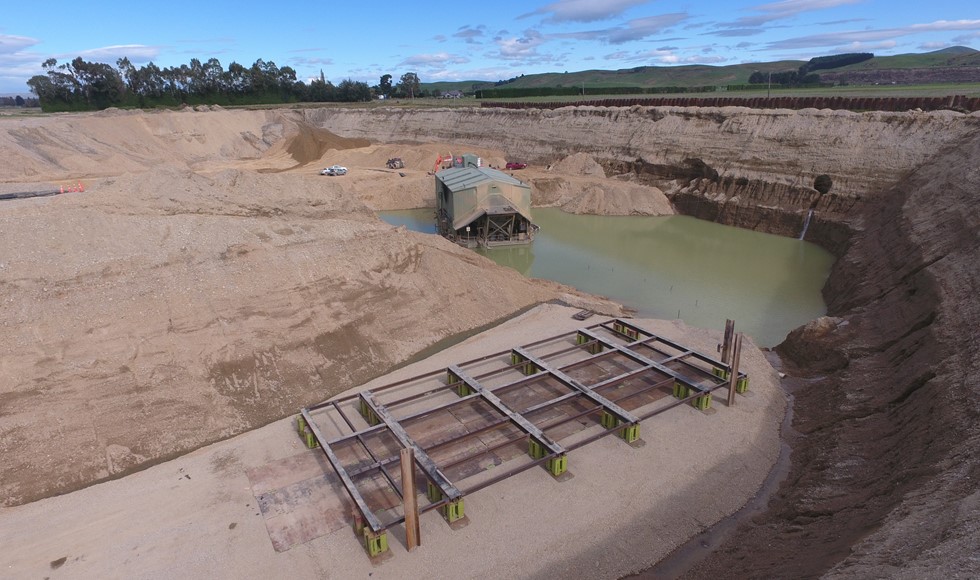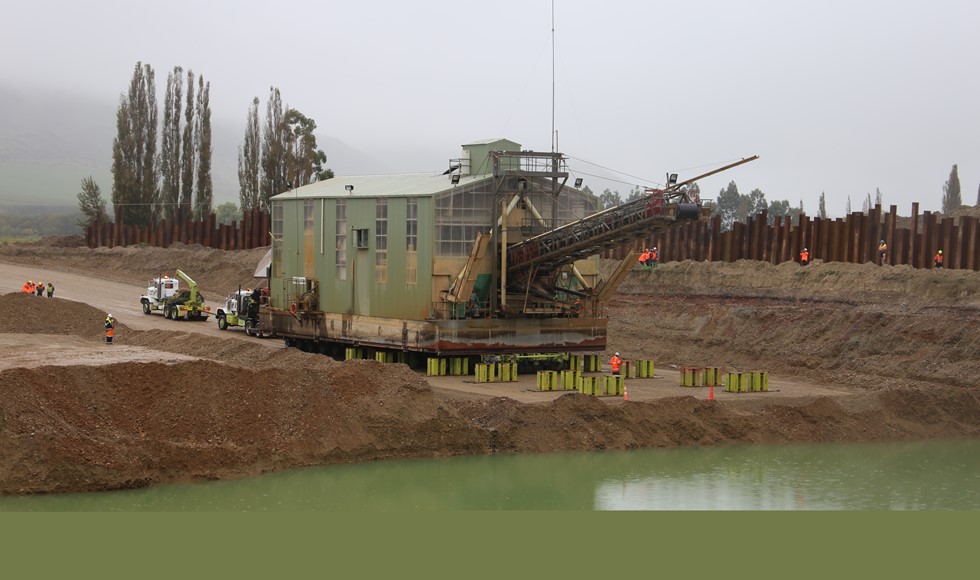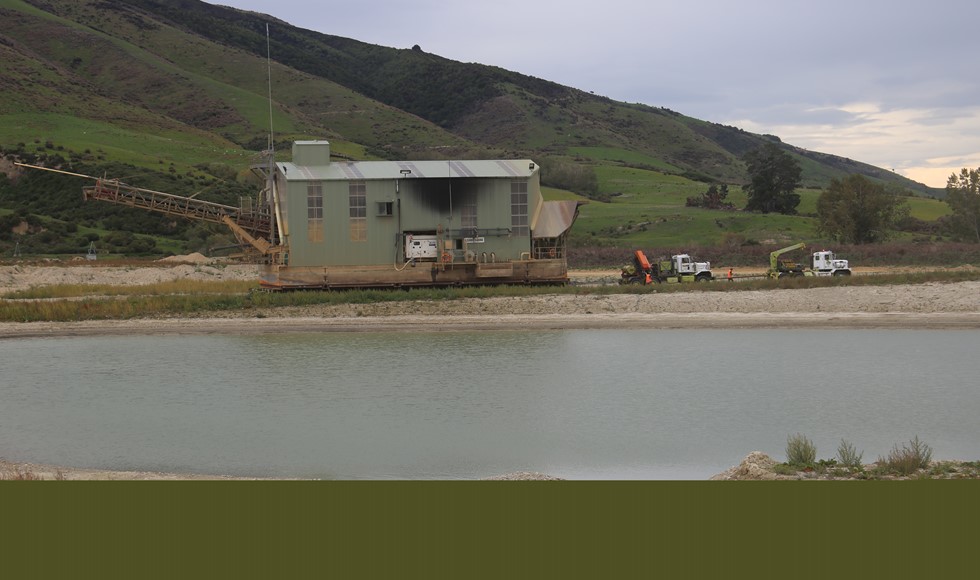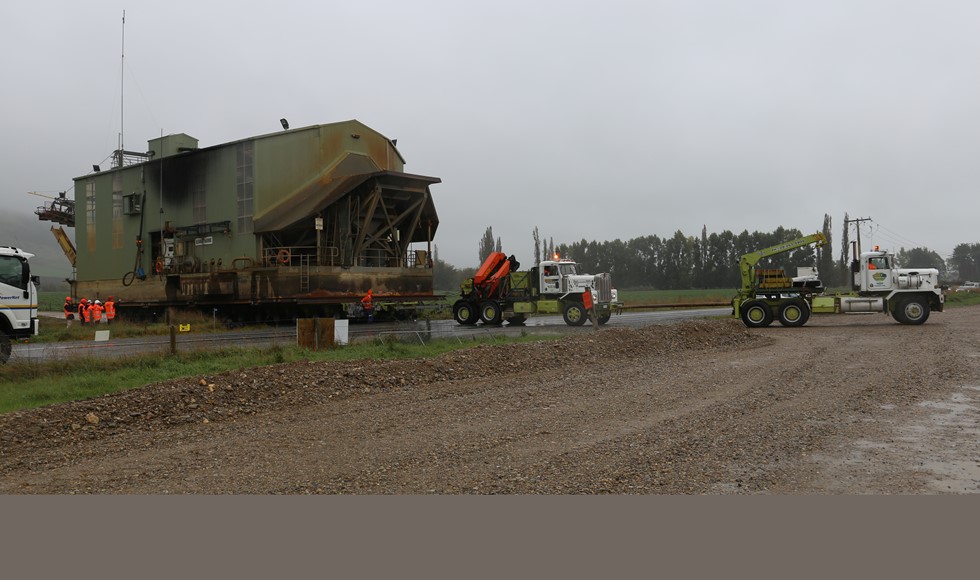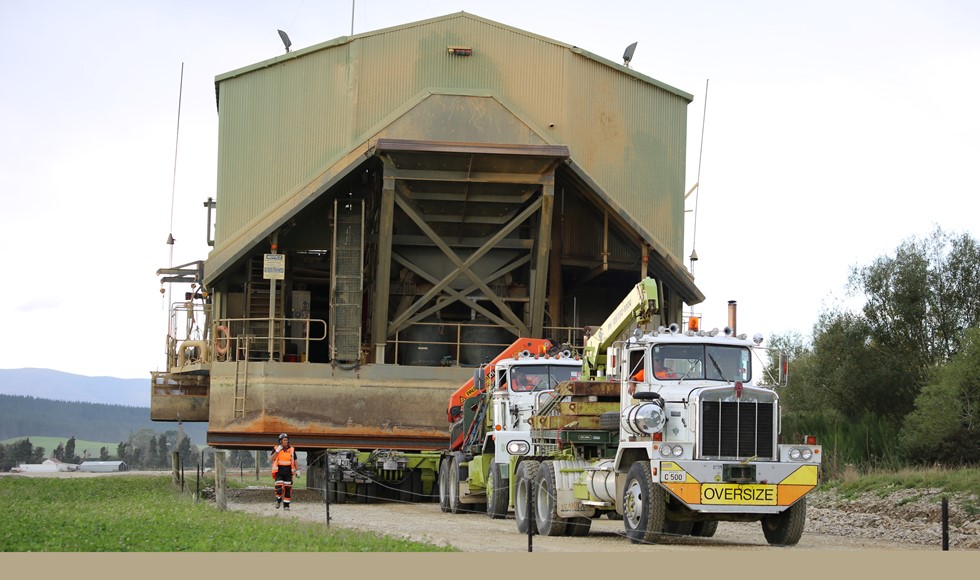 Waikaia Gold Mine
In 2017, Tranzcarr were contracted by Waikaia Gold Ltd to relocate the floating plant 6km to a new location, to continue mining.  The dimensions of the Dredge with the conveyer attached was 43m x 14m x 12m x approx. 300 tonne.  
The shift took place in March 2018.
Tranzcarr supplied the concept to relocate, which included supplying steel plate and stools for the Dredge to land on and then use the trailer hydraulics to lift the Dredge clear and haul to its new location.  The offload process was reversed.