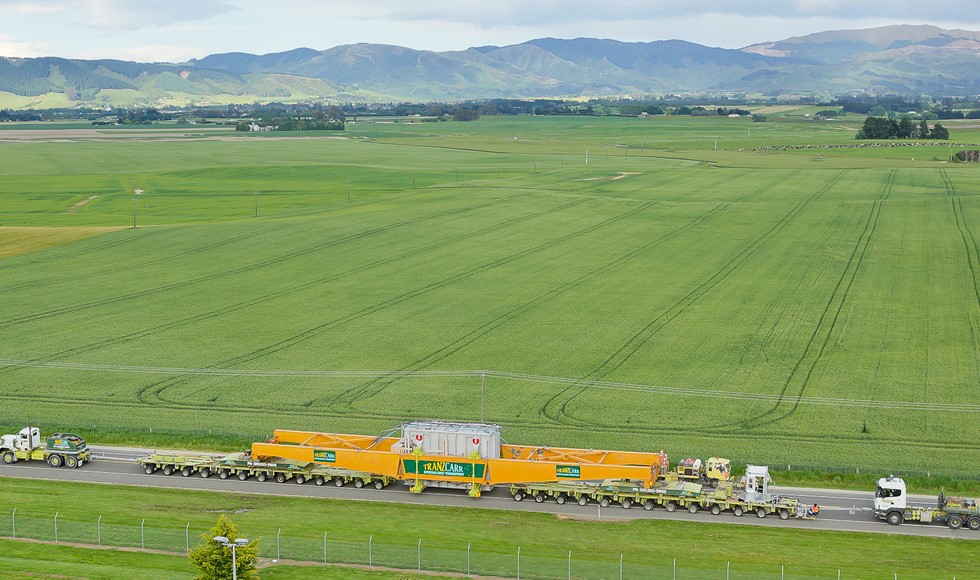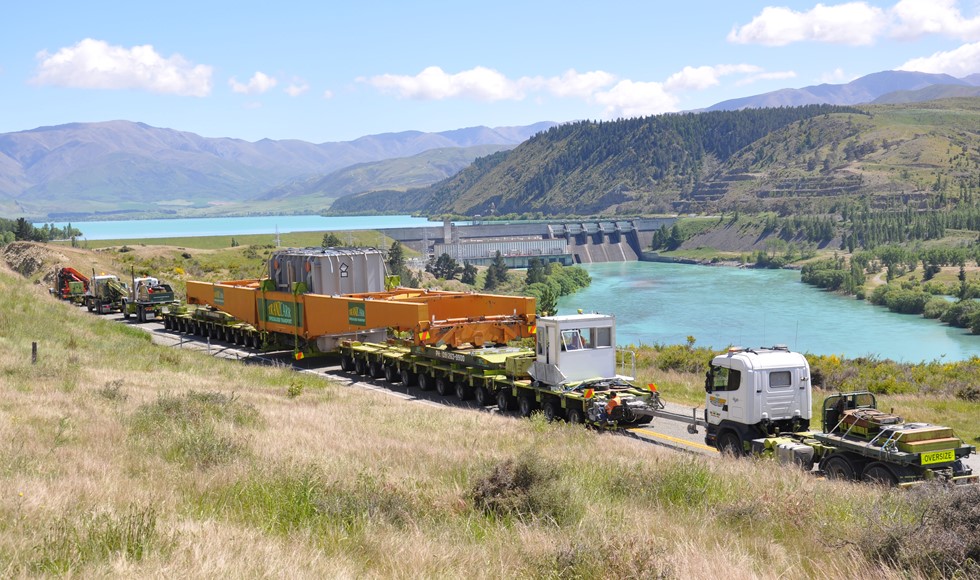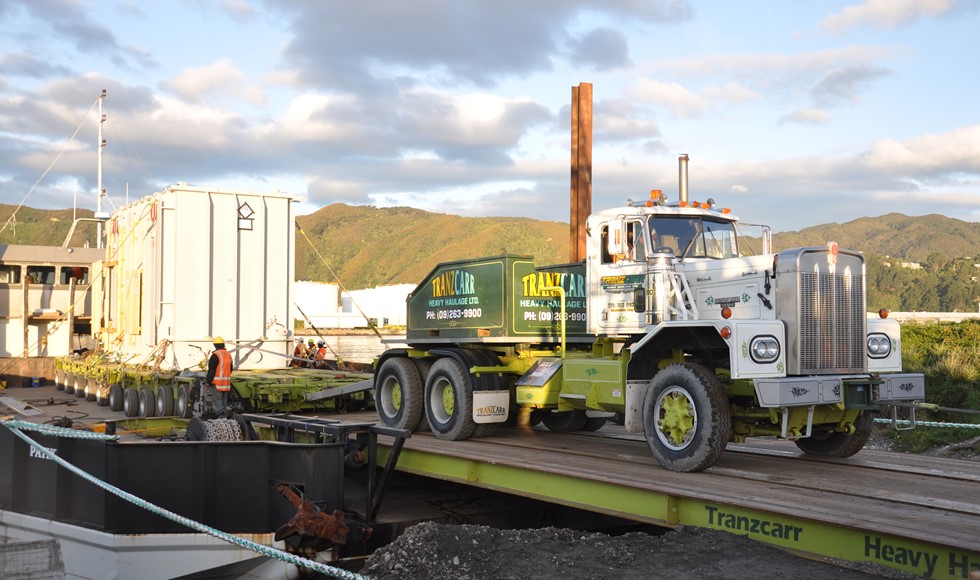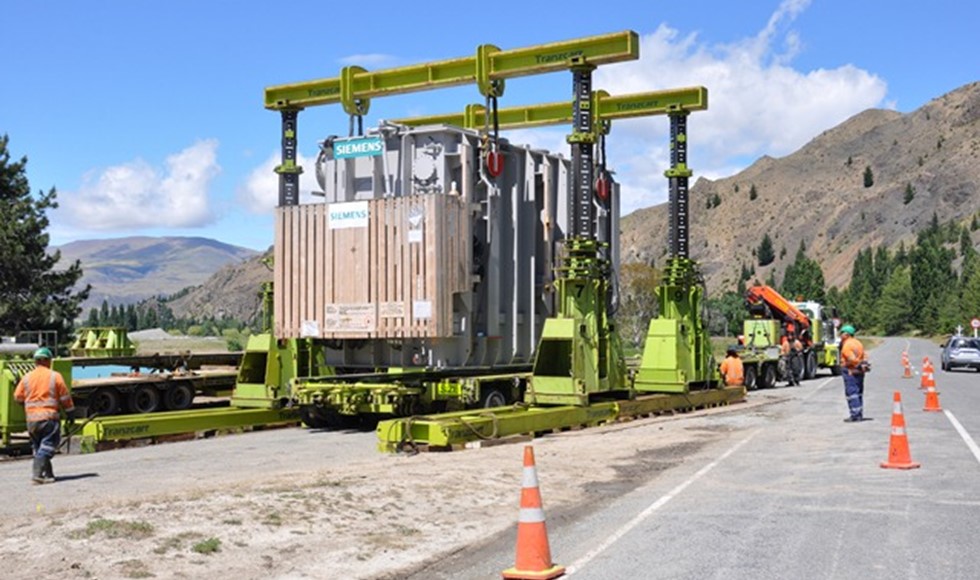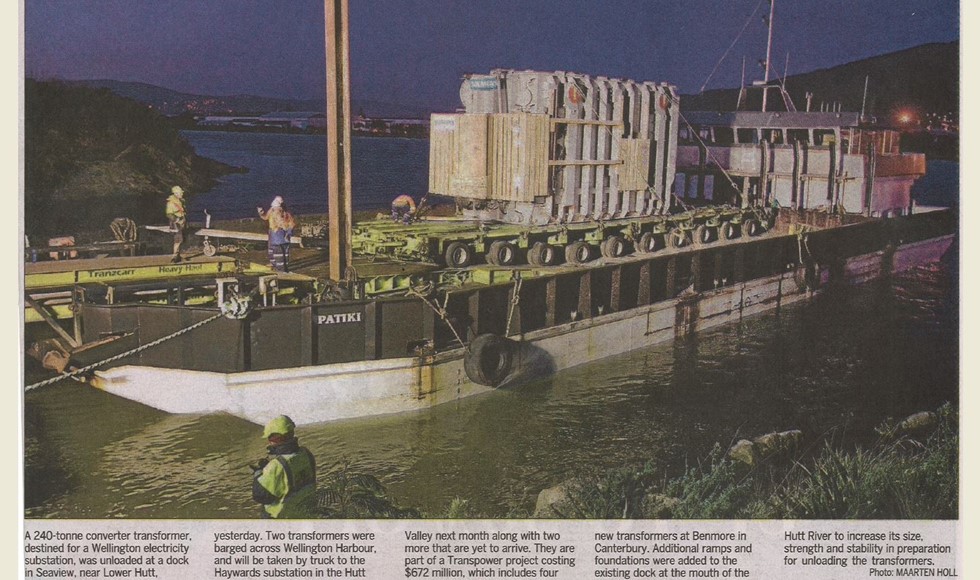 Transpower Project
In 2011, Siemens awarded Tranzcarr the project to transport and install 8 x 236 tonne Converter Transformers, for the HVDC Pole 3 upgrade - 4 into Haywards Sub Station and 4 into Benmore Sub Station.
The weight and dimensions of the Transformers required them to be barged across Wellington harbour and discharged onto a temporary berthing structure, built by Tranzcarr, at Seaview.  From there, they were taken by road transport to Petone and reloaded onto the 'beam girder set' for road haulage along SH 2, to the Hayward site. Tranzcarr also had to offload and place the transformers into position, using their Hydraulic 'lift n lock' Gantry system, together with their Hydraulic Skidding system.
For the Benmore site in Otago, the units were offloaded at the Timaru Port, into the beam girder set and road hauled to Benmore.  The offload at Benmore, included reloading the transformers onto a 10 axle 3-file Goldhofer platform trailer, to allow access into the switchyard.
Click here for video of this project